LIGHTVILLE is a lighting specialist, focused on creating innovative and impactful lighting displays for families, neighborhoods, and communities.  LIGHTVILLE is based in Naperville, Illinois, has an office and warehouse in Warrenville, Illinois.  Our firm is known for our high-end, creative lighting displays, immersive lighting experiences and extraordinary client relations. 
LIGHTVILLE owner Matt Baker has been involved with multiple holiday lighting attractions in the Chicago area. In 2012 he founded Manchester Lights, a popular holiday lighting attraction that welcomed thousands of visitors each season, raising money for local charities. In 2018 Baker co-developed Santa's Rockn' Lights, a mile long synchronized light show with All Community Events at the Lake County Fairgrounds. Baker went on and co-founded Reindeer Road in 2021 that featured the worlds largest lighted reindeer.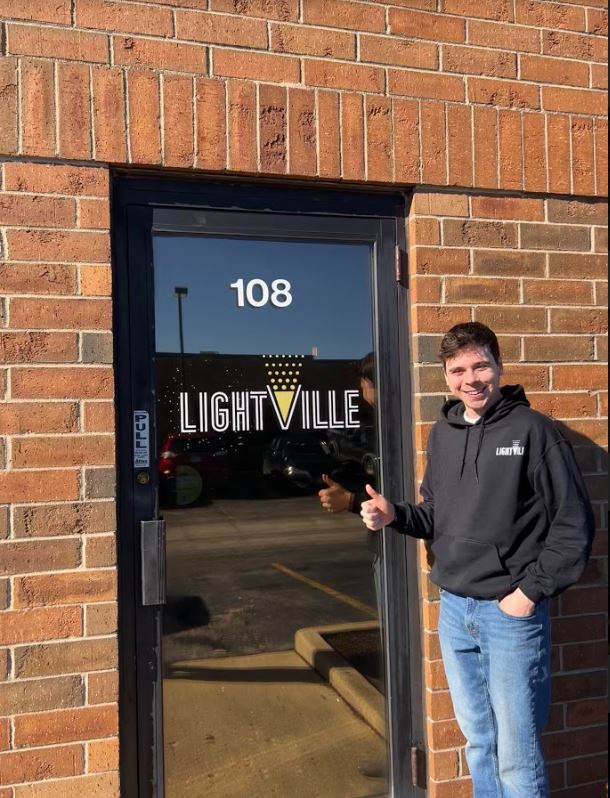 Matt
Baker,
Lighting Designer
Matt Baker has been a lighting enthusiast since he could walk. He developed a passion for lighting from his father who was an electrical engineer. Baker is a specialist in commercial and residential lighting design and installation. Baker is the Founder of Brookdale Landscaping and Brookdale Lighting, which is now part of LIGHTVILLE.  Baker drew upon his passion for lights, technical knowledge and expertise to create Manchester Lights, a holiday lights show that began in 2012 and attracted tens of thousands of visitors. In his spare time he enjoys  spending time with his dog, Miley and is a frequent vistior of the Outer Banks. He resides in Naperville, Illinois and went to Northern Illinois University.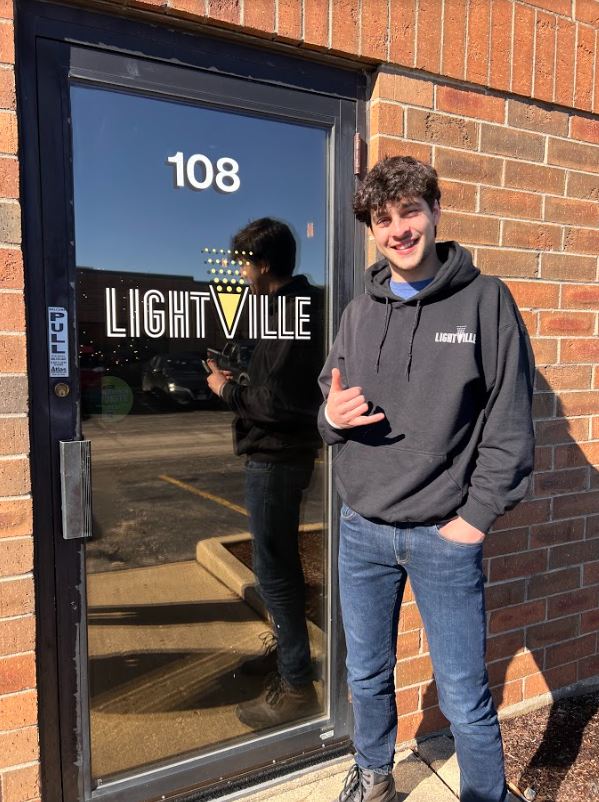 Paul Deardurff,
Operations
Manager
Paul grew up in Elmhurst, Illinois, and is a graduate of York High School, where he participated in many sports clubs. Paul started working with Matt and Brookdale Landscaping, Inc. as a crew leader. He was promoted to operations manager of Brookdale Lighting in 2022. Paul has since played a major role in our holiday lighting service's growth and our firm's re-branding to LIGHTVILLE. Paul currently oversees our installations, ensuring the LIGHTVILLE experience exceeds our client's expectations. He is excited to pursue his career with LIGHTVILLE. In his spare time, Paul enjoys spending time with his family and friends and is an avid snowboarder. Paul currently resides in Lombard, Illinois.